Sam Simms | Stained Glass
Nashville Tennessee's Sam Simms has been a teacher of the stained glass art form since 1989 when she first taught at Williamson County Recreation Center. She also taught at Vanderbilt University for five years, McGavock High School, several different senior centers, and at her own store, Stained Glass Accessories. Sam now teaches small group weekly classes at her work studio in the Percy Priest Lake area. She teaches beginning and advanced copper foil and lead came as well 3D, overlay and designing. courses are very hands on and cover health & safety practices, tools, and each progressive step to the student's finished masterpiece. Her students come from all walks of life and enjoy Sam's fun style and laughing personality. Many of the students become friends with Sam and each other for life.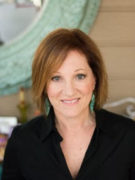 Debra Mager | Cinderella Mosaics
Debra Mager is a self-taught mosaic artist from Georgia. After a successful career as a corporate marketing executive, and a lifetime of collecting art, Debra tried her hand at mosaics. As the demand for her work started to grow from just family and friends to commissions from fans across the country, Debra soon realized she had found her second calling.
Eight years later, Debra Mager is now an established and highly regarded self-taught mosaic artist traveling around the country to teach mosaic workshops and to participate in art festivals.
She has a penchant for creating dimensional, whimsical and rather unconventional mosaic works, which include her unique mosaic floral arrangements, birds and other creatures, as well her jeweled mirrors and mosaic shoes.